Episodes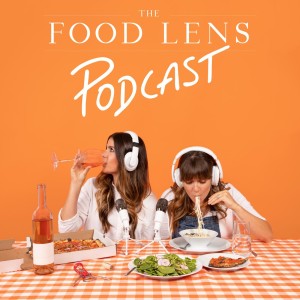 Wednesday Dec 02, 2020
Wednesday Dec 02, 2020
Producer and co-host of Dining Playbook Jenny Johnson manages to gracefully juggle TV and radio jobs with family life, all while pursuing studies in Ayurveda - a practice she started exploring after managing a health crisis with her young daughter. We dive into how the pandemic has reset priorities, why she's so inspired by the hospitality community, and how we can all help local non-profits in this time of tremendous need. 
Stay tuned at the end of the episode to hear from Jared Sadoian, General Manager at Craigie on Main. This is the third in a series of short conversations with folks in the hospitality industry about how their jobs and lives have been impacted by the Covid-19 crisis.
Looking to stock up on wine for the holiday season? Check out our sponsor, 90+ Cellars! This Boston-based wine company travels the world to bring you great wines, at affordable prices. Head to NINETYPLUSCELLARS.COM to shop their Reserve Collection for bottles in that $15-$20 sweet spot, or step up your wine-gifting game with something from their new Collector Series. While you're browsing, check out their quarterly wine club (you've earned wine shopping from your couch this year!), and get 10% off your order with promo code THEFOODLENS at checkout.
A monthly subscription of artisan cheese? Yes please! Locals Jenn and Matt Mason of Curds & Co. started this incredible subscription, which comes with 3 cheeses, 3 specialty food pairings, a themed Spotify playlist, a Curdcast podcast, and a wine pairing card. Gift someone a subscription, and share the experience. Head to CURDBOX.COM and use code FOODLENS at checkout to receive $10 off your first order. 
Music in this episode includes "Teamwork," by Scott Holmes. Our theme is "Tropical Pop," by OSIANRECORDS.