Episodes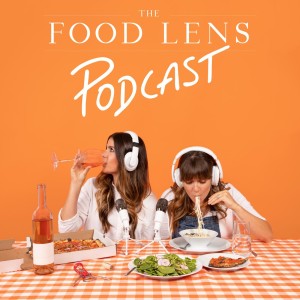 Wednesday Nov 18, 2020
Wednesday Nov 18, 2020
Boston-based baker and blogger Sarah Crawford explains how she built her casual blog Broma Bakery into a successful business. We dig into the evolution of food sites, the "3 waves of blogging," and why vulnerability is more important than ever. Plus, she's got tips for holiday baking, and making your food photos pop on Instagram.
Click HERE for her bourbon pecan pie recipe to take your Thanksgiving to the next level! 
Stay tuned at the end of the episode to hear from Bartender and Event Manager Garvey Salomon from Parlor Sports and Trina's Starlite Lounge in Somerville. This is the second in a series of short conversations with folks in the hospitality industry about how their jobs and lives have been impacted by the Covid-19 crisis.
Looking to stock up on wine for the holiday season? Check out our sponsor, 90+ Cellars! This Boston-based wine company travels the world to bring you great wines, at affordable prices. Head to NINETYPLUSCELLARS.COM to shop their Reserve Collection for bottles in that $15-$20 sweet spot, or step up your wine-gifting game with something from their new Collector Series. While you're browsing, check out their quarterly wine club (you've earned wine shopping from your couch this year!), and get 10% off your order with promo code THEFOODLENS at checkout.
A monthly subscription of artisan cheese? Yes please! Locals Jenn and Matt Mason of Curds & Co. started this incredible subscription, which comes with 3 cheeses, 3 specialty food pairings, a themed Spotify playlist, a Curdcast podcast, and a wine pairing card. Gift someone a subscription, and share the experience. Head to CURDBOX.COM and use code FOODLENS at checkout to receive $10 off your first order. 
Music in this episode includes "Teamwork," by Scott Holmes. Our theme is "Tropical Pop," by OSIANRECORDS.